Charles Lecocq - Ali Baba
Opéra Comique, Paris, Tuesday May 20 2014
Conductor: Jean-Pierre Haeck. Production: Arnaud Meunier. Sets: Damien Caille-Perret. Costumes: Anne Autran Dumour. Lighting: Nicolas Marie. Morgiane: Sophie Marin-Degor. Zobéïde: Christianne Bélanger. Ali-Baba: Tassis Christoyannis. Zizi: Philippe Talbot. Cassim, François Rougier. Saladin: Mark van Arsdale. Kandgiar: Vianney Guyonnet. Maboul, le Cadi: Thierry Vu Huu. Chorus: Accentus/Opéra de Rouen Haute-Normandie. Orchestra of the Opéra de Rouen Haute-Normandie.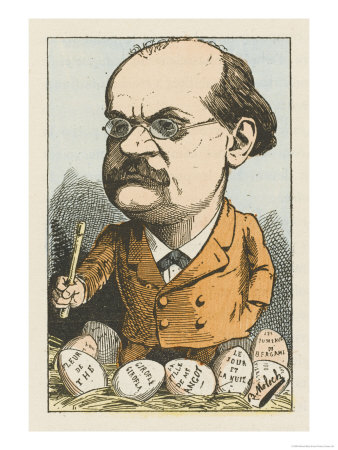 Lecocq
Rigoletto
was set in a circus, but
Ali Baba
was more fun. Some critics have grumbled about the production, but I've seen tackier, cornier ones in the same house, among them last year's "oriental" offering,
Mârouf, savetier du Caire
. One of the grumbles was about the transposition, in which the bazar became a shopping centre and the costumes were vaguely 70s or 80s, so it's true that the slave auction was slightly out of place; but at least we were spared the pantomime silliness of
Mârouf
's cardboard Cairo, outlandish costumes and vaguely racist stereotypes.
There were four escalators, a cash desk, potted palms and advertisements for dream holidays by the beach (South Beach by the looks of it). Later there would be various spoof signs for "Look-Koom" or "Baghdad Burger," etc. When the escalators were grouped head-to-head they became the rock that slid apart at the famous command to reveal a vault, more than a cavern, of square-fronted drawers splotched with gold leaf and laden with treasure. Ali Baba was a cleaner in the mall and his house was a run-down affair affair with grubby wallpaper and a bare bulb until he moved into his palace, surrounded by fawning air hostesses. Of course, the jars in the cellar were oil barrels. The forty thieves were more like forty goofy gangsters. Everyone acted up a comic storm, like the best kind of boulevard farce.
The cast made a strong team vocally too, whether in "serious" singing or comical character parts. Tassis Christoyannis was excellent in "Jamais je ne vis plus beaux yeux", for example, and Sophie Marin-Degor was remarkable throughout, whether "serious" or actually tap-dancing her way off stage. Christianne Bélanger was equally excellent as the sex-starved Zobéïde, assuring Ali Baba that though he might be her second (husband), he would be the first. They were surrounded by a host of promising young singers in supporting roles. Lecocq's music is somewhere between Offenbach and Bizet (they were fellow-students). It would be nice to have such strong, enthusiastic teams performing more Lecocq, and of course Offenbach as well.
The orchestra and chorus were on great form too, conducted with a combination of vigour (too much vigour for some critics) and care by Jean-Pierre Haeck. As we left the house, my neighbour remarked that after such a show you could only leave in a good mood. So if some critics were grumpy, we could only imagine the opening night had perhaps had teething troubles, corrected since. Great fun.
There is a complete 1961 performance on YouTube, with the wonderful diction (and less-than-wonderful French orchestral playing) they had back then. The yacking stops and the opera starts at 2.30.