Händel - Alcina
Théâtre des Champs Elysées, Paris, Friday March 16 2018
Conductor: Emmanuelle Haïm. Production: Christof Loy. Choreography: Thomas Wilhelm. Sets: Johannes Leiacker. Costumes: Ursula Renzenbrink. Lighting: Bernd Purkrabek. Alcina: Cecilia Bartoli. Ruggiero: Philippe Jaroussky. Morgana: acted by Julie Fuchs, sung by Emöke Barath. Bradamante: Varduhi Abrahamyan. Oronte: Christoph Strehl. Melisso: Krzysztof Bączyk. Cupido: Barbara Goodman. Orchestra and Chorus of the Concert d'Astrée.
A glance at the above will reveal that this
Alcina
's star-studded cast involved one more star than expected: Julie Fuchs acted the part, but the excellent Emöke Barath sang it beautifully from the pit, and it was her "Tornami a vagheggiar" in particular that accounted for the loud, long applause at the end of the first act. I am actually at work all this weekend but, as I already had my ticket, was allowed out on parole to see this show. As I don't have much free time, I'm going to cheat a bit. As it happens, a friend sent me a review by Christian Merlin from
Le Figaro
, and as it closely reflected my own impressions, I decided to machine translate a couple of quotations from it and add my own pinch of salt. Here is DEEPL's take on a couple of excerpts from the review:
Luxury vocal distribution,
(i.e. cast)
even with the replacement in extremis of Julie Fuchs, aphone, who mimes the role of Morgana on stage while Emöke Barath sings from the pit, magnificently. Philippe Jaroussky is a Ruggiero infinitely musical and more incarnate than usual: Loy will have succeeded in making him move on stage! Varduhi Abrahamyan is simply admirable in Bradamante, a dark, sensual and coppery mezzo voice, as agile as it is eloquent. Christoph Strehl's stylish singing is a bit monochrome for Oronte, unlike Krzysztof Baczyk's monumental vocal presence, with whom Melisso would almost become a leading role [...]
Of course, there remains the one for whom the audience had come... Her voice has lost a bit of its brilliance, which she compensates for with every second's attention to the belcantiste technique. The colour of each note is chiselled, the dynamics of the long sentences are dosed down to the whisper, forcing the 2000 spectators to hold their breath. Hats off to the artist, but we can't get rid of the impression of attending a Bartoli recital, where nothing is left to chance, more than a true incarnation.
Translated with www.DeepL.com/Translator
I then replied to the friend who sent me the review: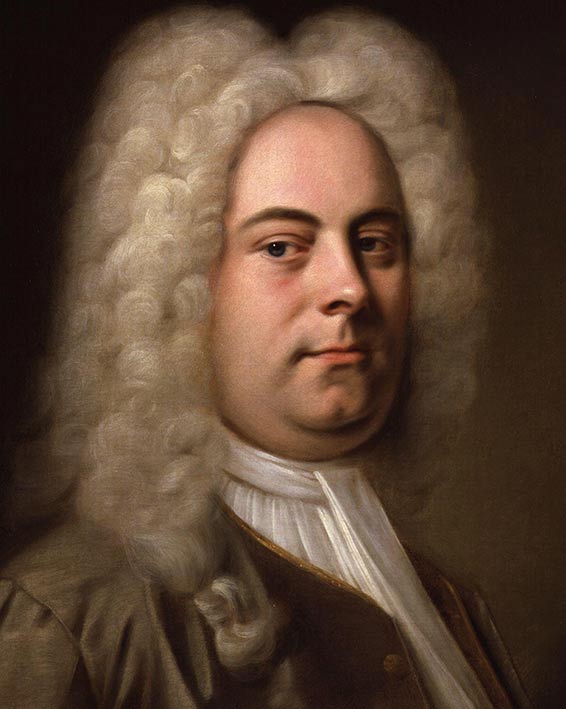 Händel
Merlin's account of the singing is spot on, though he could have said more about both Abrahamyan and Barath if given the space. There was a lot of applause but the first cheers of the evening were for Abrahamyan - "Vorrei vendicarme". Her agility (Haïm went for very nippy tempi) is pretty breathtaking. Barath is ravishing. And he's right about that Baczyk: very striking indeed.
Ruggiero suits Jaroussky as it gives him plenty of opportunity to reel off long phrases, without stopping to breathe, and floated pianissimi
(in 'Verdi prati', for example, such tenderness and delicacy).
He (Merlin, not Jaroussky) nails Bartoli: a very impressive display of mature, intelligent craftsmanship, daring dynamic range
, (magnificent "Ah, mio cor", of course, with the
da capo
sung slower and quieter. "What a great aria," said my neighbour afterwards, in French. I'm sure nobody would dispute that)
but though she goes through the motions of acting the part, even quite vigorously, for some unfathomable reason it doesn't really work. Also, vocally, as you know her voice isn't powerful so her outbursts of anger lack impact - this would probably be fixed in a recording where you wouldn't be able to tell
.
While E. Haïm's tempi were, as I said nippy, if Cecilia Bartoli's singing was so carefully "chiselled," as Merlin put it, the orchestral playing was less so, lacking brilliance and at times simple togetherness.
I haven't much time to describe the production in detail. Merlin found it "intelligent and coherent." That was true of the overall concept, though there were still times in the
da capo
arias where various characters' business - e.g. pulling off jackets and throwing them down or moving from room to room - looked to me like unnecessary fidgeting.
To cut a potentially long story short, Alcina's magic kingdom is the baroque theatre. The stage is hidden at first by a painted baroque curtain, duck-egg blue with swags of velvet framing a reticulate design and a large, central cloud. When this rises, during the overture, we find dancers in period dress rehearsing a baroque ballet on a stage halfway-up the height of the opening - so we can see both on it and under it, where some odd creatures lurk among capstans and pulleys. Alcina wears impressive, period
robes à paniers,
including a very striking, black, Queen-of-the-Night one with a moon in her hair.
But Ruggiero and Melisso arrive in modern, dark suits and ties, and once truth is revealed by the ring, behind the scenes we discover bare rooms with grubby, yellowing wallpaper. And the act one costumes hanging limp against the walls hint that the characters we now see are doubles of Alcina and others: as they really are, or as they will be once the spell is broken? There's an elderly, frail Alcina shuffling about in carpet slippers and an overweight, worn-looking Morgana slouched in a pink slip on a chair. Just before "Ah, mio cor," when Alcina turns back and spies her frail old double, she lets out a sharp gasp: a very neat moment. Already, by the end of the second act, her elderly household, formerly in their underwear, start to pull on ordinary suits. You get the idea...
I've no time to write any more but to sum up, this was a handsome production (if at times fidgety: many directors seem to get nervous about the static formality of the
da capo
convention) with some super singing (the evening of 3 hours and 50 minutes flew by) and would no doubt make a very good video version of the work, on which the "impact deficit" of Cecilia Bartoli's voice would be no issue. I wonder if there'll be one?
Here, Maestro Wenarto nails Morgana.