Cavalli - Eliogabalo
ONP Garnier, Paris, Thursday September 29 2016
Conductor: Leonardo García Alarcón. Production: Thomas Jolly. Choreography: Maud Le Pladec. Eliogabalo: Franco Fagioli. Alessandro Cesare: Paul Groves. Flavia Gemmira: Nadine Sierra. Giuliano Gordio: Valer Sabadus. Anicia Eritea: Elin Rombo. Atilia Macrina: Mariana Flores. Zotico: Matthew Newlin. Lenia: Emiliano Gonzalez Toro. Nerbulone, Tiferne: Scott Conner. Sets: Thibaut Fack. Costumes: Gareth Pugh. Lighting: Antoine Travert. Cappella Mediterranea. Namur Chamber Choir.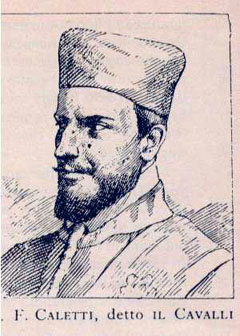 This
Eliogabalo
at Garnier offers a prime example of how different people's perceptions may be of the same production, as a quick read through the published reviews demonstrates.
It was Thomas Jolly's first opera. Perhaps those most impressed are too young to find it an unexpected throwback to the 80s, not having lived through the decade. I found (most of) it gloomy, cold and corny. The stage was cavernous black and dominated most of the time by plain black constructions serving various functions, all with steep (black) steps that continued down into the pit. The lighting was chilly and bleak: criss-crossing "pop-concert" beams of white light and, at the rear, a sort of crown or sun of orange squares. The costumes were stiff and plain, in cool , plain colours: grey, blue, violet. The conical stiffness of the guards' outfits made them look like Lego figures (one of the professional critics had, I saw, exactly the same thought). Eliogabalo's were equally stiff and conical, but garnished with large Statue-of-Liberty haloes and lavishy decorated with glittering gold. With his wicked-witch shoes, he looked like a pantomime dame who had hit it rich (or, as a friend e-mailed me: "... like a frumpy bordello madam with pretensions. The wig suggested Hilda Ogden with strassy curlers") and the overall aesthetic brought to mind drag night in a tacky provincial gay club many years ago, with young male dancers, naked apart from white loincloths and short, curly white wigs, striking languidly statuesque poses on the sides.
I've seen the acting praised; to my eyes, it was limited to teetering precariously up and down the stairs in those awkward shoes and stiff dresses, or striking hammy poses - some camp, some "manly" - on them. Only part three came close, as far as I'm concerned, to a production worthy of a major house like Garnier, with Eliogabalo bathing in spectacular gold in front of a row of square columns and a dimly-lit giant bust (watched over, of course, by those languid, near-naked youths), and at last some action taking place when his severed head finally tumbled down the steps into the orchestra. ELIOGABALO spelled out in blood-spattered capitals on the steps was, however, a final touch of déjà-vu.
The cast was strong, though the fact that the Bastille is big doesn't make Garnier small and ideally-suited to baroque opera: it is still, on the contrary, large, so even the biggest "baroque" voices may struggle to make proper impact there. In this case, they projected best when there was a set behind to offer support. Franco Fagioli was most impressive in his rich and grainy, expressive middle range, not in virtuoso runs at the top, where his projection dropped considerably. His diction, however, is non-existent, and to my surprise his impact was purely vocal: he projected no perceptible physical personality.
Not the production - unfortunately
Nadine Sierra and Elin Rombo made a fine pair, one silvery and silky, the other slightly more creamy and golden, both phrasing nicely. Of the two, Nadine Sierra was audibly more subtle and sophisticated, but had she not been there, Elin Rombo would still have shone. Mariana Flores, however, was relatively raw and crude, probably in part because while singing loudly, she seemed determined at all costs to eschew vibrato.
Paul Groves (got up to look like some stock bearded biblical figure from
The Life Of Brian
) also phrased beautifully, as might be expected, but his vocal type sometimes seemed out of place in Cavalli and he occasionally sounded uncomfortable, especially at the top. The character roles of Zotico and Lenia were adequately sung and played (though with no orginality in the corny acting they were given to do) by character tenors. The barely audible (apart from the odd hoot) Valer Sabadus should not be cast in opera at all, let alone in a house the size of Garnier.
The overall sound of the (large) Capella Mediterranea was dominated by bowed strings. The plucked instruments were seen (long necks bristling like masts in a harbour) but rarely actually heard and use of percussion such as castanets was sparing. The result, to my ear, was monochrome (verging on monotonous), though I thought one published description of Cavalli's score as a "robinet d'eau tiède" (a stream of tepid water) was more amusing than fair. Still, three hours of it, plus two 20-minute intervals, made for a long evening when the production was so unexciting. As we left, the three of us agreed that act three would have done...